Tee-shirt homme Joe Bar Team King
28,00 €
Tee-shirt homme Joe Bar Team King blanc. Coupe près du corps. Finition double piqûres manches et bas. Grandes étiquettes tissées au niveau du col et sur devant. Marquage poitrine avec inscription "I'm the king of burns !".
Qualité : 180 grammes.
Composition : 100% Coton Jersey
Tailles disponibles : du M au 2XL
Informations complémentaires
Poids
0,280 kg
Marque

:

No selection

Joe Bar Team

Couleur

:

No selection

Blanc

Composition

:

No selection

100% coton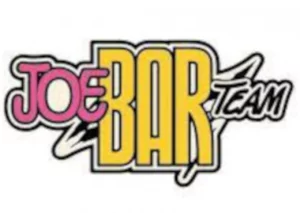 Joe Bar Team (JBT) est une série de bandes dessinées humoristiques créées en 1990 par Bar2, sur la base de premières planches parues dans Moto Journal à la fin des années 1980.
La série raconte avec humour les aventures et les déboires d'une bande de motards qui se retrouvent au Joe Bar (d'où le titre de la série), toujours à l'affût d'une course à gagner.